Your Voice
Your Voice
Your Voice is a cross-tenure resident majority group that works to ensure the voice of residents is heard. It independently influences and helps to shape Octavia's services.
The group does this by looking at the wide range of resident feedback collected about our service delivery and through monitoring our performance, to determine its priorities for each year.
The group consists of 11 residents and three independent housing specialists.
Your voice reports to the Group Services Committee, and works in partnership with Octavia and the Board to make sure we respond to resident views and deliver excellent services.
Listening to residents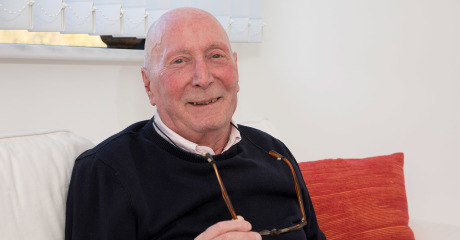 Keith Usher has been an Octavia resident for over 30 years and is a member of Your Voice. Keith explains more about how Your Voice has been influencing Octavia's work and why it's more important than ever for people to get involved:
"I signed up to Your Voice when I saw a piece in Octavia's residents' newsletter and decided to go for it. It's been a really good experience to learn what's going on and be part of a team that scrutinises Octavia's work in a positive way. Octavia actively encourages this. Board members and our Chief Executive have joined our meetings. It's clear Your Voice means something and Octavia genuinely values what we say.
"It's important that residents of all ages and backgrounds are part of these conversations so that we are all represented. Your Voice is a brilliant opportunity to represent your neighbourhood and influence Octavia's services."
Octavia supports all of the the running, training and administrative support; enabling members to be an effective voice for residents.
Your Voice membership
Resident members
Natasha Bain
Yared Bizuneh
Pamela Clarke
Eileen Crawford
Lily-Belle Edwards
Georgina George
Greta Kendall
Laila Naviad
Jean Roch
Steve Smith
Keith Usher
Independent members
Annie Lathaen - Interim Chair
Irene Bannon, who is also an Independent Chair of the Octavia's Complaints Panel
David Wickersham
How to get in touch with Your Voice
If you would like Your Voice to look into an Octavia service operating at your housing scheme, or in the area where you live, you can can get in touch with the group via the Resident Involvement Manager by emailing be.involved@octavia.org.uk.
Other ways to be involved
Residents are involved in shaping Octavia in various ways. As well as Your Voice, they join digital consultation channels, act as 'mystery shoppers' and form focus groups. If you would like to know how you can be more involved as a resident, please contact us at be.involved@octavia.org.uk or call on 0208 354 5674 and ask to speak to Peter Walkinshaw, our Resident Involvement Manager.