4 October 2023
Octavia achieves SHIFT Gold accreditation for the 6th year running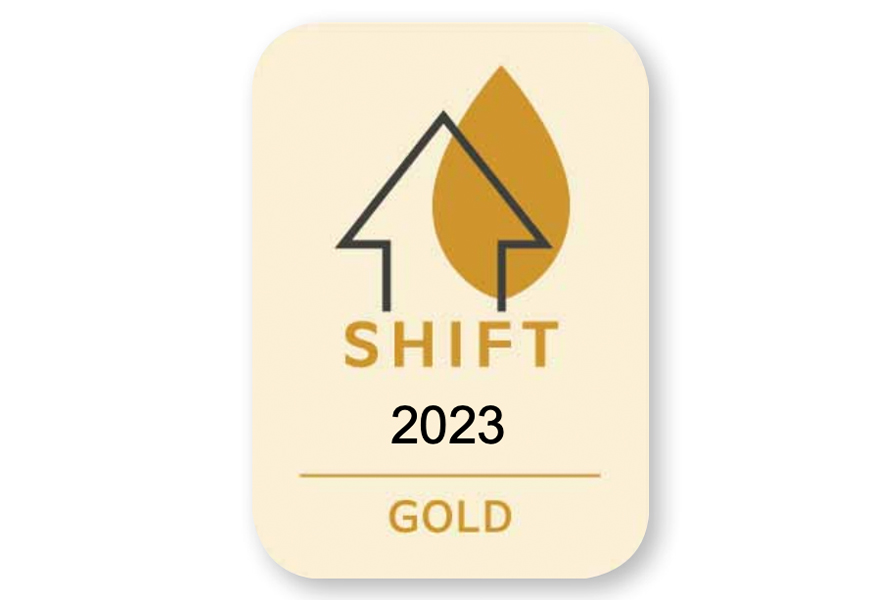 Octavia has achieved a 'Gold' accreditation in our yearly SHIFT assessment, for the sixth year in a row. SHIFT is a sustainability standard specifically for the housing sector, which measures how we are doing over 22 environmental criteria, including CO2 emissions, water use, waste generation and response to climate change.
Achieving this high accreditation for six years is a recognition of our commitment to sustainability across all areas of the organisation. The assessment measures the sustainability factors of our existing properties, the building of new properties, our offices, operations and maintenance activities.
In their thorough report, SHIFT scores Octavia at 14.16 out of 15 for our effective sustainability strategy. The report states that our strategy 'includes clear SMART targets and KPI's in several key areas including energy efficiency, biodiversity and home water consumption.'. You can read our Environmental Sustainability Strategy, which spans 2022-2025, here.
In a summary of the assessment, the report states: 'Octavia Housing has achieved the 2023 SHIFT Gold accreditation, with a score of 61.89. It ranks 6th out of the 40 most recent SHIFT assessments.'.