3 August 2023
Charities offer better lives with community funding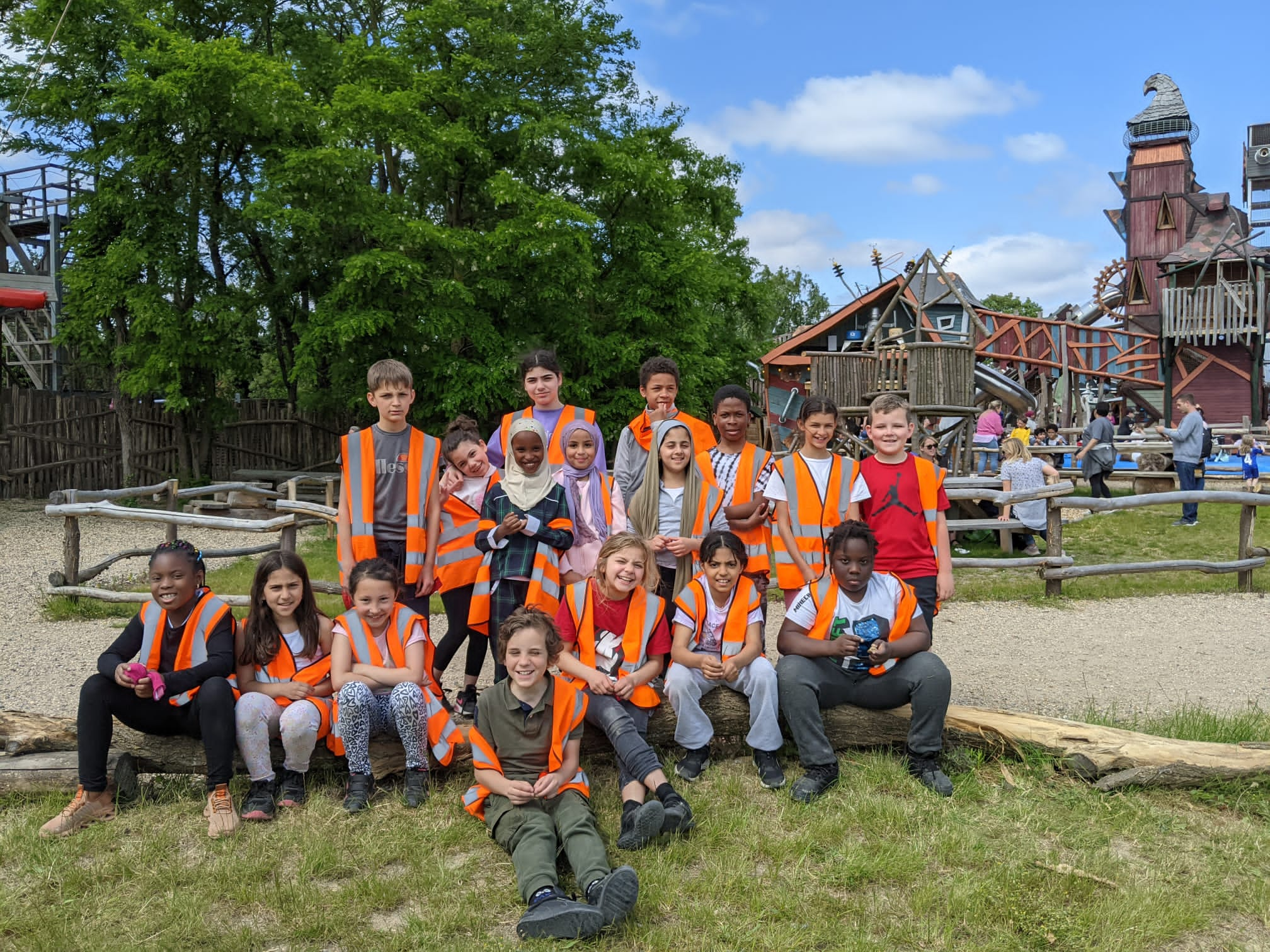 Octavia is proud to announce our Better Lives Community Fund is supporting 15 charities this year from a shared fund of over £100,000.
We provide grants of up to £10,000 to fund work with children and young people experiencing isolation and/or from low-income households in Westminster and the Royal Borough of Kensington and Chelsea (RBKC). The grants are awarded to organisations that are working on a specific youth project, with clear reach and goals.
This year we had 23 applications for our grants, 15 were successful and have received a mixture of smaller and larger grants. Some of the charities we have worked with over the last six years and have continued to support and encourage their projects to grow – some are newly funded this year.
Sandra Skeete Octavia Chief Executive said: "The Better Lives Community Fund began six years ago in 2017/18. We are proud to have given 88 grants and a total of £504,094.90 to support some wonderful charities. Sadly, this funding is ending in 2024/2025 and the final applications will open this winter. We are offering ongoing support to current and previous recipients on corporate fundraising and impact reporting."
It's important that we work with our beneficiaries to enable them to plan for their future and continue to apply for funding from other income streams. Below, read about the grant winners and what the projects we are helping to fund.
Better Lives Community Fund 2023 winners are:
The Avenues Youth Project – the funding with help the project continue to deliver 'Secondary Zone', a daily after-school project for all local children aged 11-13 designed to support children as they transition from primary to secondary school. Secondary Zone incorporates all the typical elements of an after-school youth club such as a safe space to have fun, let off steam and be with friends but in addition, the programme is designed to respond to the needs of this cohort with content on mental health support, homework help, inspiring guest speakers, and cultural and entertainment trips off-site.
Dads House - a Breakfast, Arts and Crafts Club on Saturday mornings, starting with a healthy breakfast, that provides an opportunity to learn new skills while socialising with other children in a safe and friendly environment. Many families are experiencing severe financial hardship and the aim is to alleviate loneliness and isolation while providing both practical and emotional support.
Kongolese Centre for Information and Advice – The School Break Learning Project (TSBLP) is the continuation of three years, successful running project, solely funded by Octavia Foundations and Kongolese Trustees. The TSBLP project is an educational and innovative opportunity allowing local refugees and asylum seekers children aged 5 – 18 from African French, Portuguese and Lingala speaking backgrounds, to access and explore local landscapes, water canals, views of local landmarks and historical places. The project runs on Saturdays and Sundays on board the Beauchamp Lodge boat along Paddington Water Canal for 15 weekends.
Adventure Play Hub – The funds will ensure the continuation of the successful Saturday term-time play sessions for children aged 5-12 years. The key objectives are to continue to reduce isolation of disadvantaged children, to improve social and personal development through play, for children to make friends, have fun, and develop creativity and build their resilience.
The hub aims to support children eligible for Free School Meals and Afghan evacuee refugee children living in hotels across Westminster who attend during school holidays. A warm, healthy meal is provided during every session to help children and families who are struggling with the current cost of living.
Let Me Know (LMK) -Eight workshops for children and young people in Westminster, Kensington and Chelsea, either through schools or community groups.
LMK educate young people on how to build positive, healthy relationships, aiming to reduce both victims and perpetrators of abuse. They empower young people to advocate for their own happiness, enabling them to speak out and seek support, and challenge attitudes which tolerate, condone, or conceal abusive behaviours. They also elevate the skills of care givers and professionals to help young people navigate relationships and get the support they need and deserve.
Baraka Community Association – This new project will reinforce the associations long-term commitment to support children and young people from disadvantaged, migrant communities primarily of East African heritage. Their objective is to support the future growth of the children and young people to ensure they are able to move forward in a positive way following the Grenfell tragedy, the impact the recent pandemic, which has significantly affected their education, health, and well-being.
Element Creative - supports care-experienced young people, refugees, migrants and at-risk young people to increase their self-confidence, learn new creative skills and expand their networks and friendships. The creative projects explore notions of culture, community and identity. We use visual and creative art, performance and writing to encourage participants to explore various dimensions of their lives and experiences . At the end of a project, participants celebrate their work at a showcase. Element has exhibited at the Tate, Saatchi, V&A, Soho Theatre and Whitechapel Gallery.
Reanella Trust - an online project to support the social emotional capacity and mental health of young people in Westminster. The programme will be completed by 30 people with disabilities from BAME backgrounds (13-18). The project will be completed over six weeks with the support of emotional wellbeing practitioners, and peer mentors with lived experience. The key objectives are to improve the disability related anxiety and depression of our participants and improve the chronic loneliness and isolation that they experience.
Solidarity Sports - a May Half-term Project, providing physically stimulating, fun activities for children recovering from complex trauma in RBKC and LBHF. Delivering 20 trips, four concurrent trips daily, such as; swimming, trampolining and soft play centres. Each trip is designed to deliver 3 hours of physical play and 1 hour of nutritional education. The project aims to support vulnerable children facing multiple disadvantages, including; poverty and financial exclusion, poor housing, uncertain immigration, unstable home lives, isolation and loneliness.
Nucleo Project - A music education programme specifically for children and young people from Westminster and RBKC, from low-income families. They will be open to children and young people age 0-18, with any level of previous musical experience (including none).
The objectives of this project are to:
increase equity of access to high quality music education amongst children and young people from low income families
enable more children and young people to achieve their full musical potential
help more children and young people develop the personal and social skills that will help them on their journeys through early life and into adulthood
work inclusively and enable all children and young people to participate and progress to the best of their abilities, including children and young people with special educational needs and disabilities
promote community cohesion by bringing children and families from a wide range of ethnic, religious and family backgrounds together through music.
London Basketball Association - A 40-week development, mentoring and training programme that uses a three-stage approach to Engage, Develop, and Challenge disadvantaged young people, helping them reach their full potential.
ENGAGE:
Basketball activities to help young people stay active, connect with peers & mentors, boost confidence and develop necessary life skills, including teamwork & communication.
LEARNING & DEVELOPMENT:
Young people will be supported to participate in three-month accredited training courses. We have diversified this service to include more non-basketball accreditations.
CHALLENGE:
Volunteering & Mentorship: Young people will volunteer across all LBA departments, both at our office and basketball events.
CAREER FAIRS: working with corporate and non-corporate, young people will be able to network with these organisations and enhance their chances of finding work.
Youth Action Alliance - A one year project for Traveller children which will include dedicated girls' sessions, 121 support to remain in Education, Employment and Training and school holidays programme of positive activities. This project offers a range of dedicated services that provide a safe space to learn, grow and identify current strengths and areas for focus in order to help young people achieve the best of their current situation and prepare them for a positive next step. -
Response Community Projects - State, Create & Celebrate Life – giving young people the opportunity to design, create, cut and print their own logo's and designs onto apparel items of their choice in the Summer term of school. The key objectives will include:
Critical analysis: An understanding of the steps taken to birth an idea and then follow a rigid process of bringing a concept to life through inner thought, concentration and mapping out the process from start to finish.
Confidence building: With the assistance of an experienced professional - See the creative process grow from the different stages within, allowing for clarity and scope and the testing of ideas.
The winter months have been extremely harsh. We want to utilise the challenges of this season to bring about hope, laughter and tangible products they can take home and even wear themselves.
The finished products will be displayed at an open evening event and each participant will have the opportunity to talk through their designs and the experiences they have encountered throughout the project.
Fitzrovia Community Centre - Two afterschool clubs targeted at children aged 8 to 11 who attend All Souls Primary School and are eligible for free school meals. The clubs are known as Karma Kids and Fitz Foodies. Many of our families are struggling with the continuing rise in cost of living meaning children are having to miss out on valuable experiences which are key to breaking the cycle of poverty.
The school's own clubs focus on arts and sports. These new clubs complement this with other specialist subjects, delivered in a fun, relaxed way that is different to the teaching children receive at school. This is especially important for children who are less academic, as it gives them the opportunity to excel and be proud of their achievements. Children are actively encouraged to explore different materials, make the kind of mess they can't make at home, and develop essential life skills such as team-working, reasoning, critical thinking, self-reflection, expression and problem solving.
Kids on the Green - A series of taster and proficiency workshops to recruit and engage young people aged 14-21 in the creative arts courses that lead to qualifications, work experience and paid placements within the creative industries. The foundation level course is targeted at 14-18s and young people who are NEET and or who have struggled in mainstream education . The level 1 is the progression course and is equivalent to a GCSE.