3 December 2021
Make lives noble, homes happy and family life good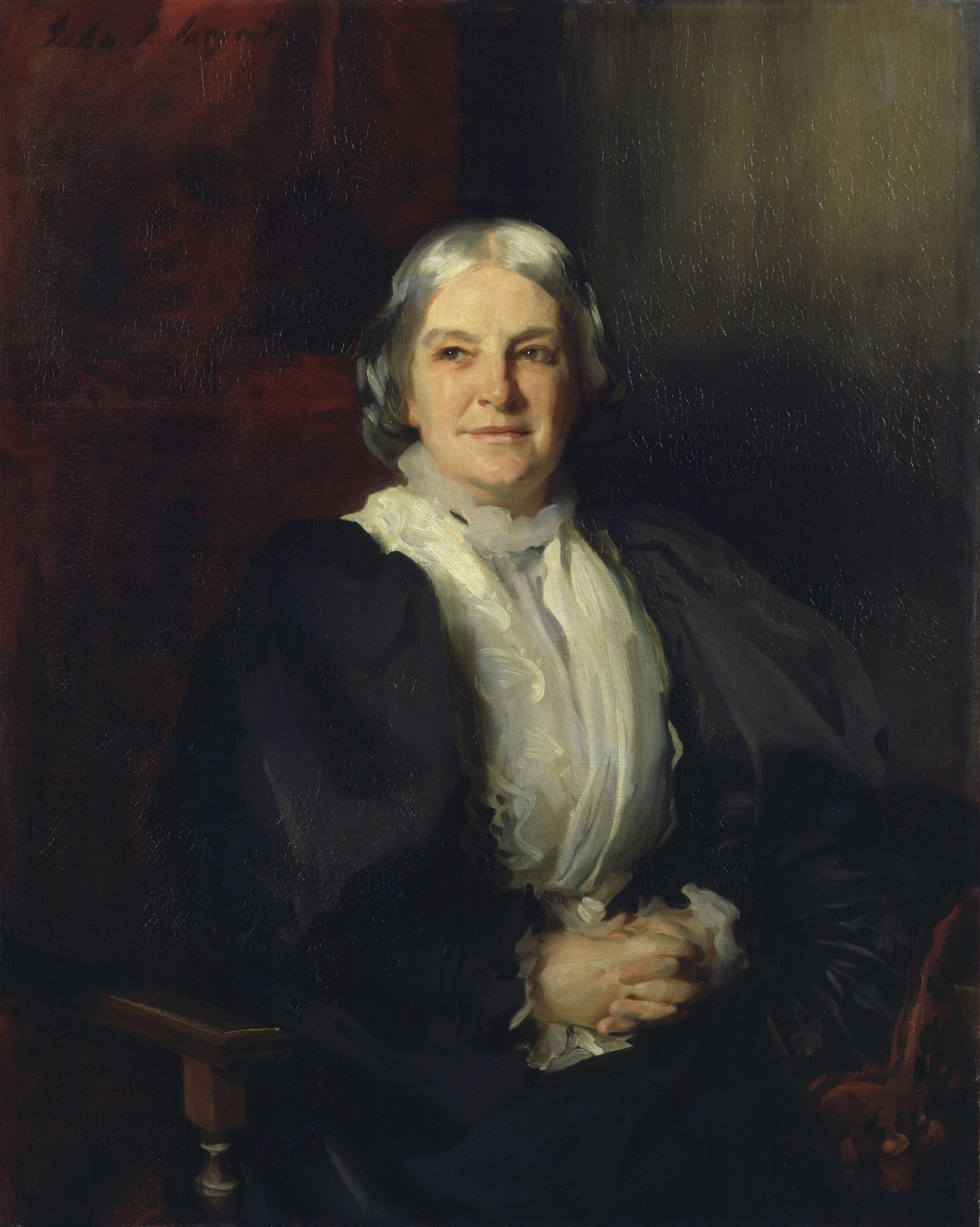 Today marks the anniversary of the birth of our founder, the pioneering thinker and social reformer Octavia Hill.

Octavia's work began in the London slums of the 19th century, where she was a champion for housing reform, managing small groups of homes bought by friends such as John Ruskin, and working tirelessly to try to improve the appalling living conditions and quality of life of some of the people living in poverty in Victorian London.

Born in Wisbech, Cambridgeshire, in 1838, Octavia Hill did not receive a formal education, as the eighth of eleven daughters in a family of little rank and no money. And yet she became one of the most influential women of her era. Her ambition and approach, to "make lives noble, homes happy and family life good," has become a model for housing associations in many parts of the world.

Fairness and respect
As Octavia herself once said, "you cannot deal with people and their houses separately," and she strongly believed that good quality, well-managed homes make for happier, healthier lives.

Her insistence that good housing management was best approached through an understanding of - and a relationship with - each tenant was a key part of what became known as the Octavia Hill system. Those principles still inform and influence our approach today as enshrined in our values - to be responsive, respectful, reliable, and resourceful - as we strive to achieve our vision of vibrant communities, and better lives for all.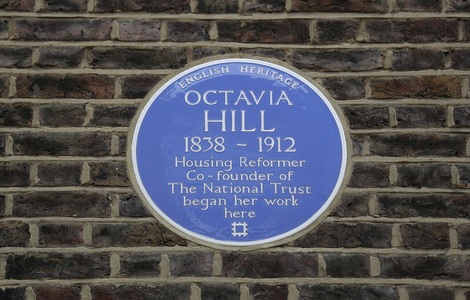 Octavia Hill was a good landlord - ensuring that homes were well-maintained, safe and kept in good order. She had a reputation for being firm, but she also encouraged her housing managers to talk to tenants on a weekly basis, getting to know each of them personally and trying to support them with any problems they might be having. When tenants found themselves out of work, she helped them to find new employment so they could continue paying their rent rather than lose their home. It was a revolutionary approach, designed to improve feelings of self-worth, purpose and responsibility.

Whilst we have adapted our approach over the years, we still believe in delivering our services to residents in a personal way, responding to individual needs and providing support to help people stay in their homes.

Green spaces and clean air
Octavia Hill was also a passionate campaigner on environmental issues. For her, the environment was the link between where we live and how we live, and she believed strongly in "the life-enhancing virtues of pure earth, clean air and blue sky". She was a champion of the Green Belt (it was Octavia Hill herself who coined that term as part of her unsuccessful campaign to purchase Swiss Cottage Fields to save it from development) and the use of smokeless fuels in London.

During her lifetime she saved many woodlands in the capital from development, including Hampstead Heath and Parliament Hill, but it was the securing of small green spaces in which to sit or play - the pocket parks of their day - all within easy reach of her tenants' front doors, that gave her the greatest joy. Red Cross Cottages in Southwark, which we still manage today, was built in 1887 to adjoin Red Cross Gardens, which Octavia had created as an "open air sitting room for the tired inhabitants of Southwark."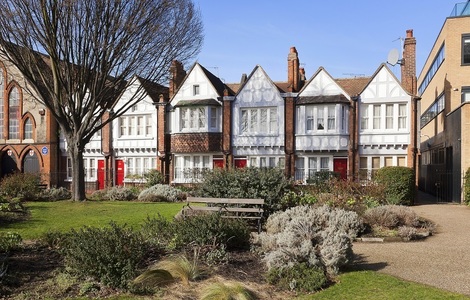 Today, the need for urban greening is even more important than ever, as an effective way to tackle climate change and improve air quality, but also to stem the collapse of biodiversity in the capital. The recent report published by The Commission into Prosperity and Community Placemaking also highlighted the important benefits that green spaces have, not only in improving people's wellbeing but also in building a shared sense of neighbourhood and community.

Lockdown has reminded us all of the fundamental value of these urban green spaces, and Octavia Hill's love of pocket parks continues to form part of our Sustainability Strategy, which includes plans to double the amount of land we protect for biodiversity from 3 to 6% by 2025, whilst also delivering at least 5 resident-led biodiversity improvement projects over the same period.

Volunteering and community
Octavia Hill would be particularly proud of the growth in volunteering and the sense of community which we saw flourish across the country during lockdown.

It is perhaps easy to forget that almost all of Octavia's housing managers, her "Fellow Workers" as she called them, were trained volunteers not paid employees. As a champion of volunteering, she saw almost unlimited potential for doing good, concluding that "there is beyond all doubt in almost every town a great amount of volunteer work to be had, which, were it organised and concentrated, would achieve infinitely more than its best efforts can now accomplish."

Our broad offering, deep rooted in our local communities, provides a continuing example of how community work and volunteering can bring benefits fair outweighed by simple size.

Our befriending programme, for example, offers vital emotional support to vulnerable or lonely adults, with each volunteer befriender visiting once every week for at least six months. Of the 878 people who benefitted from the service last year, 205 were supported through one-to-one active befriending relationships.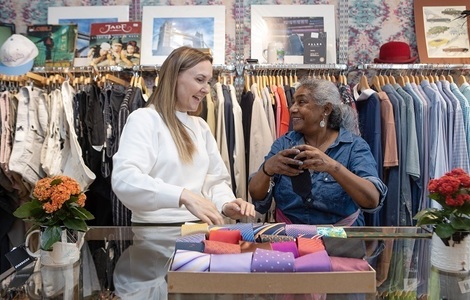 In our 14 charity retail stores, volunteers also play a significant role, with many placements serving as a springboard to paid work and new vocations for many who volunteer. This is of particular value to those most excluded from the labour market.

Better lives for all
As one of the oldest housing organisations in England, we still own and manage many of Octavia Hill's original properties. Her ambition, to make "lives noble, homes happy and family life good", has ensured that much of what she championed has persisted, remaining just as relevant today as it was when we were founded in 1865.

We have stayed true to that original social purpose for more than 150 years, providing good quality affordable homes, support and care for people in central and west London. Operating in some of the most expensive parts of the capital, we have built on this legacy through a unique offer that puts people and communities first.

Inspired by Octavia Hill's noble ideals, earlier this year we launched our new Corporate Strategy, Better lives for all 2021-24, which sets out our ambition to be an exemplar as a landlord, in our neighbourhoods and as an employer and how, through the provision of homes, support and opportunity, we will tackle inequality.

Our strategy builds on the strong and enduring legacy of our founder, to provide positive and lasting outcomes for the diverse communities we serve, just as Octavia Hill did all those years ago.

Sandra Skeete
Chief Executive
Octavia