19 February 2021
Budding artists bring defining era of fashion history back to life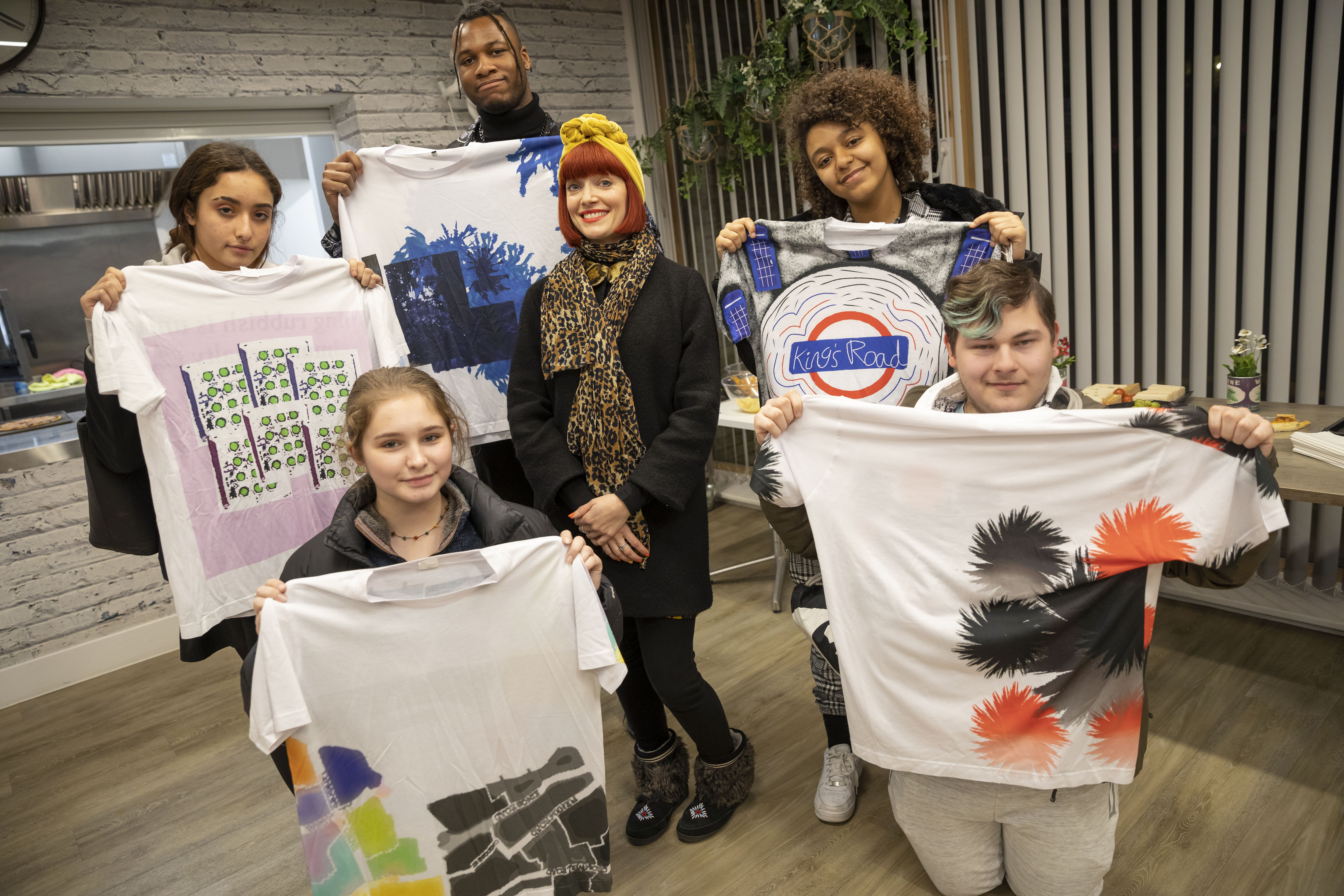 Style exhibition by young people celebrates punk 'Birth of Cool' youth culture that put west London at the centre of the fashion world.
In celebration of London Fashion Week and the impact of London in revolutionising popular style, Octavia, a not-for-profit homes and community services provider, is showcasing creative digital work from young people involved in its celebrated 'Birth of Cool' youth project.
'Birth of Cool' was inspired by the youth quake revolutionary culture of the Kings Road from the 50's through to the 80's, curating how it became a rebellious creative fashion hub which galvanized a sweeping sartorial trend that spread across the globe.
A final 'exhibition' of the work of young people involved goes on display to the public through a website which will launch on March 5.
Birth of Cool is an exploration of how the Kings Road moved from being the birth of a new 'swinging' London in the 1960s into a fashion melting pot that exploded into the Punk movement of the 1970s. Funded by the National Lottery Heritage Fund and Arts Council, it is a collection of film, photography and design that explores the area's unique history of sound, look and attitude through the eyes of today's youth.
It features two broadcast-standard documentaries that were filmed, directed and produced in the area by young west Londoners, including the award-winning 'Punk Road' that was selected for five film festivals worldwide. A wide range of artists, designers and creatives feature in the documentary including Terry Jones, co-founder of I-D magazine and previous Art Director for British Vogue.
Other highlights include:
a fashion concept video featuring punk inspired t-shirt designs and filmed in west London's trendy Portobello Road.
a digital design and photography exhibit debuted in Knightsbridge.
a spoken word art installation inspired by the World's End Estate, a brutalist piece of architecture standing at the end of the Kings road that is in stark aesthetic and social contrast to the fashionable area it borders.


Octavia's 18-month project enabled the young people, many seeking a career in creative industries, to work closely with leading design and media experts, gaining invaluable experience and industry knowledge, as well as opportunities to develop their technical and creative skills. The impressive outputs of documentaries, designs, oral histories and photographs will be available to view on the project's website.
Suzie Zabrowska, leading fashion designer, said: "Avant-garde fashion burned bright on the Kings Road from the 1960s to the 1980s, a time and place synonymous with teen rebellion and counter-culture movements. As punk became the soundtrack for a non-conformist generation – the punk look became the uniform. Birth of Cool invokes the revolutionary spirit of the era, capturing and preserving this iconic time and illuminating it for a new generation."
Tommy Edwards, Digital Media and Remote Projects Manager at Octavia, said: "The creativity generated by Birth of Cool perfectly epitomizes this vibrant period of trailblazing expression. I have been so impressed with the professionalism of the young people involved and the quality and originality of their creations. They absorbed an impressive array of digital media skills along the way. It's been fantastic to see their confidence and their ambition for the future grow."
A host of engaging events have taken place as part of the project, including fashion expert Amber Butchart's 'Unclothing the fashion history of the King's Road' masterclass. Hosted at Octavia's flagship community hub, the Reed, Amber's talk explained how the area's melting pot of artists ignited an evolution of truly original clothes design in the 1960's that became entwined with a revolutionary youth culture.
Notes to editors
About Birth of Cool
Birth of Cool is a National Lottery heritage funded initiative run by Octavia, a homes, care and support provider based in west London. The free project is empowering young creatives aged 13-25 to learn about the industry, acquire new skills and be inspired through meeting and working with industry professionals.
https://www.octaviafoundation.org.uk/birth_of_cool
About Octavia
Octavia helps thousands of people in central and west London through providing affordable homes, support and care.
Established by the social reformer Octavia Hill in 1865, we manage around 5,200 homes, including seven extra care schemes for older people.
We provide a range of support for people of all ages, through befriending, financial advice, and help with training and employment. Our youth projects work with hundreds of young people every year, providing social and culturally stimulating activities through our digital youth club, including access to industry standard media equipment.
About the National Lottery Heritage Fund
Using money raised by the National Lottery, the National Lottery Heritage Fund inspire, lead and resource the UK's heritage to create positive and lasting change for people and communities, now and in the future. Follow @HeritageFundUk on Twitter, Facebook and Instagram and use #NationalLotteryHeritageFund