22 September 2020
Highlighting fire door safety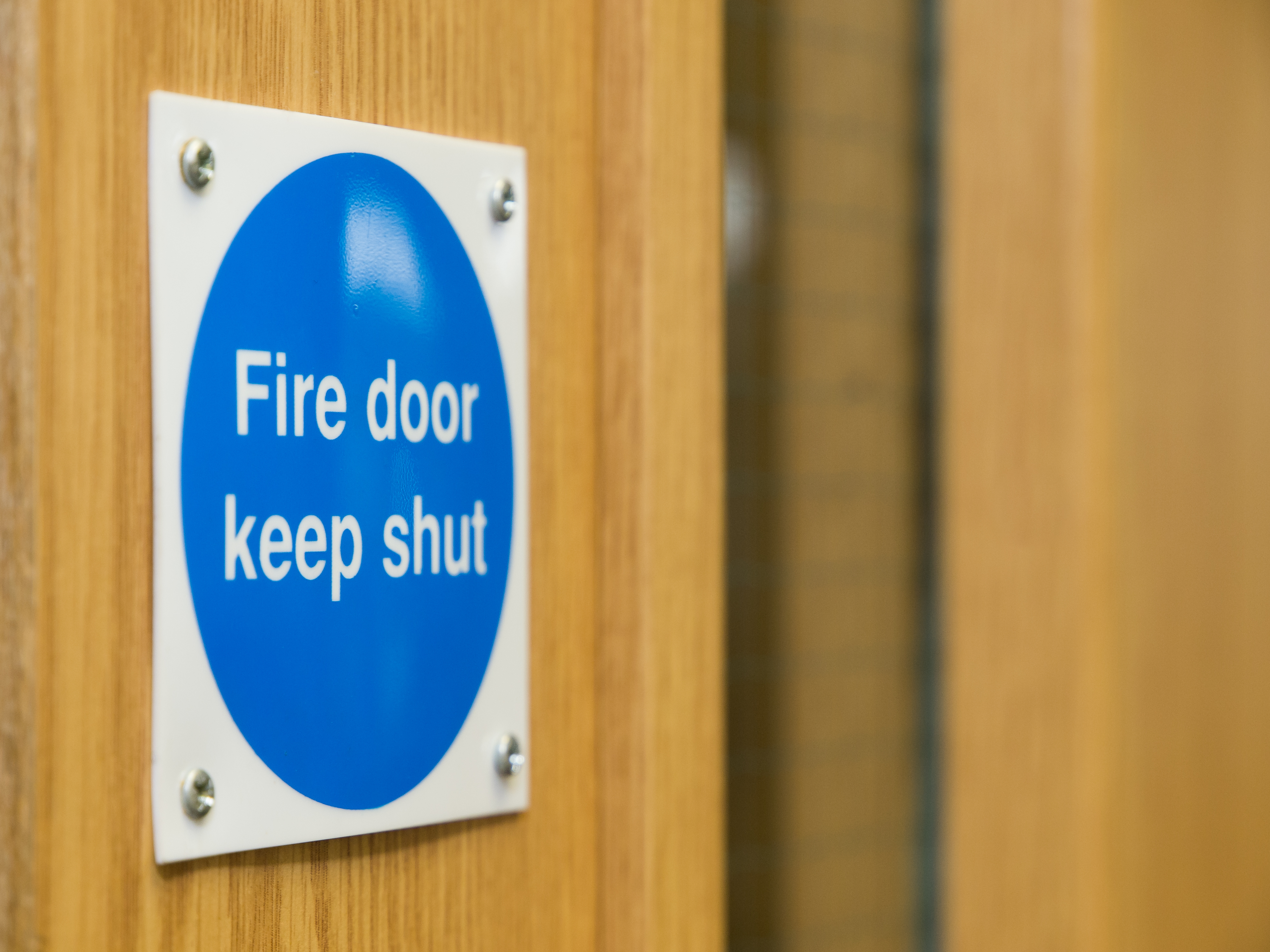 Fire doors play an important role in keeping people safe. A fire door is an engineered safety device that is a crucial part of the fire protection measures in all of our buildings. Although it acts like any other door, its prime purpose is to delay the spread of fire and smoke; protecting lives and property.
To help raise awareness of the importance fire doors, Octavia has once again pledged its support to this year's Fire Door Safety Week campaign. Part of the campaign is to highlight that everyone has an important part to play in both using fire doors correctly and in reporting any concerns over ill-fitting, damaged or poorly functioning fire doors.
Fire doors must never be wedged open and they must be kept in a good state of repair.
There are five quick checks anyone can undertake to ensure a fire door is working correctly:
1. Certification - look for a label or plug on top (or occasionally on the side) of the door. All fire doors will carry a certification
2. Gaps - check the gaps around the top and sides of the door are consistently less than 4mm when the door is closed. The gap under the door can be slightly larger (up to 8mm), but it does depend on the door. Ideally, you should not see light under the door.
3. Seals - check the seals around the door or frame. Check they're intact with no sign of damage.
4. Hinges - check all hinges are firmly fixed (three or more of them), with no missing or broken screws.
5. Closing properly - check the door closes firmly onto the latch without sticking on the floor or the frame.
We regularly inspect our properties, carrying out fire risk assessments and repairs as required. We would like to thank you for your continued support in allowing our contractors access to enable them to conduct these important safety checks. If you notice a potential problem with a fire door (including flat entrance doors), please report it to the Repairs team. www.firedoorsafetyweek.co.uk/