18 February 2016
Octavia's housing services are changing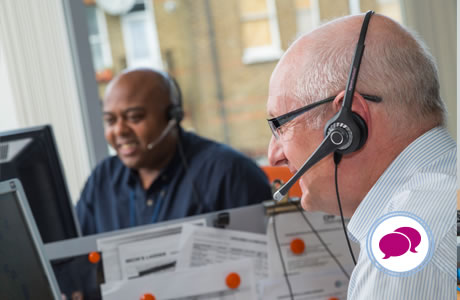 Changes to housing services are coming.....
From March a number of improvements are happening to offer a more responsive service for residents.
A new Customer Contact Team will be in place and able to deal with more enquiries a the first point of contact; a dedicated team of officers will also be assigned to individual households so that issues across different areas of expertise are dealt with more efficiently and - specialist Investigation Officers are being put in place who will solely specialise in managing any cases of Anti-Social Behaviour or suspected tenancy fraud on a full time basis to see these matters are dealt with as quickly as possible.
New Customer Contact Team
Investments in technology and staff training have helped us form a new Customer Contact Team who are able to deal with a larger range of enquires including:
Basic advice on all services.
Rent account information (including balances and if Housing Benefit has been received on your account).
Up to date rent statements.
Fast, secure payments options via debit/credit cards (Visa/MasterCard and Maestro).
Replacement rent payment cards.
Advice about exchanging your home (mutual exchanges).
Support in registering residents for a transfer using 'choice based lettings'.
Web PIN access codes to allow residents to use our secure online services portal.
Car parking permit requests and enquiries.
We will be expanding this list of services and our digital service offer to residents as we go. More detailed or complex services will be passed on to your dedicated officers.
Anti-Social Behaviour and Tenancy fraud
We are introducing two Investigation Officers who will be dedicated to investigating reports of anti-social behaviour and tenancy fraud. These issues can be complicated and they take up considerable time. Having two officers who are dedicated only to these issues means that anyone experiencing or involved in cases of this nature will have one contact who will specialise in managing this process and keep them informed.
Your team of officers

For all other services, you will have a team of dedicated officers who deal with different issues in a specific area or 'patch'. Every patch team will share information and work together to manage services for residents in that area.
Each patch will have a:
Resident Services Officer
A new team of Resident Services Officers (previously called Neighbourhood Officers) will be on hand to deal with day to day tenancy matters including the provision of initial support and signposting for our more vulnerable residents. Your Resident Services Officer will also be involved with life in your community, reporting back any concerns or feedback from residents, organising community events and helping us to deliver services that meet our ambition to provide Good Homes, Better lives through closer involvement with their patch of residents.
Communal Services and Improvements Officer
Communal Services and Improvements Officers will be responsible for monitoring any Caretaker or Cleaning services you receive and managing other shared areas of our buildings and estates, for example, grounds maintenance.
They will carry out regular inspections to monitor standards, keep shared areas free from any obstructions or personal belongings that could create a fire risk. They will also have a lead responsibility for working with residents to identify potential improvements to communal areas for example, improving shared gardens or bin areas.
Income Officer
Your Income Officer is responsible for supporting residents to pay rent on time, claim any benefits they might be entitled to, including referral to our specialist benefit and debt advice CAB surgeries, and advice and support on Welfare Reform.
Surveyor
Lastly, every patch will have a dedicated Surveyor who will manage any complex property maintenance concerns that fall outside of the usual Repairs Call Centre duties.