27 July 2015
Eat well, keep active and feel good!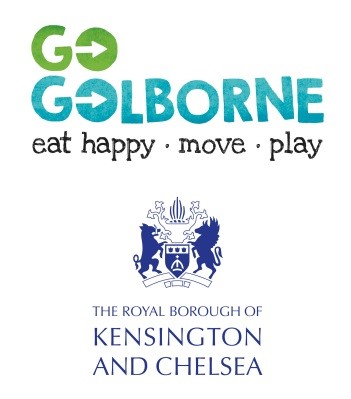 Go Golborne is an initiative led by the council's public health team in partnership with a wide range of council departments and local statutory and voluntary agencies. The aim is to work together to increase opportunities for children and families living in and around Golborne to eat well and keep active. We hope to develop Golborne as a 'flagship' area for promoting healthy lifestyles across all the settings in which children 'live, learn and play'.
A lot of great work is already happening across Golborne to support children and families to lead healthy lifestyles. We want to help promote and celebrate local services and work with our partners to further develop good practice. We will do this by involving partners in the development of healthy lifestyle campaigns, sharing news and events, organising training courses, and giving out small grants to support new ideas.
Go Golborne officially launched on Friday 22nd May and will continue for at least three years. The first phase of the project focuses on introducing the Go Golborne brand to the local community and the broad healthy lifestyle messages underpinning the project.
From October 2015 onwards the project will begin to focus activity on one particular 'headline' theme every six months, alternating between healthy eating and physical activity themes. The first theme will be 5ADAY fruit and vegetables. .
For more information, check out their webpages at www.rbkc.gov.uk/gogolborne for top tips and lots of local activities with a healthy twist!