1 October 2014
Resident Annual Report 2013-14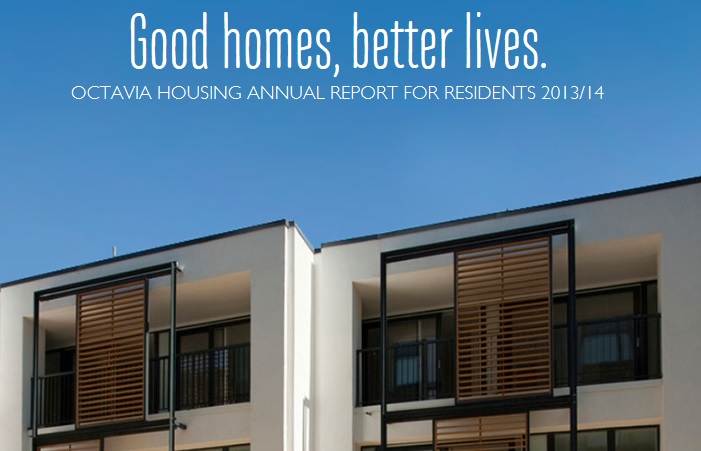 Every year we create a report for our tenants and homeowners to see how we have performed over the past year.
Last year's annual report received more feedback and engagement from residents when it was made available online, which is why the full copy of this report is now available to be viewed at: http://report2014.octaviahousing.org.uk with a hardcopy summary available to residents on request. More details can viewed via the online link.

We hope you enjoying reading it.