15 June 2021
Welcome to London's newest one-stop shop for those tying the knot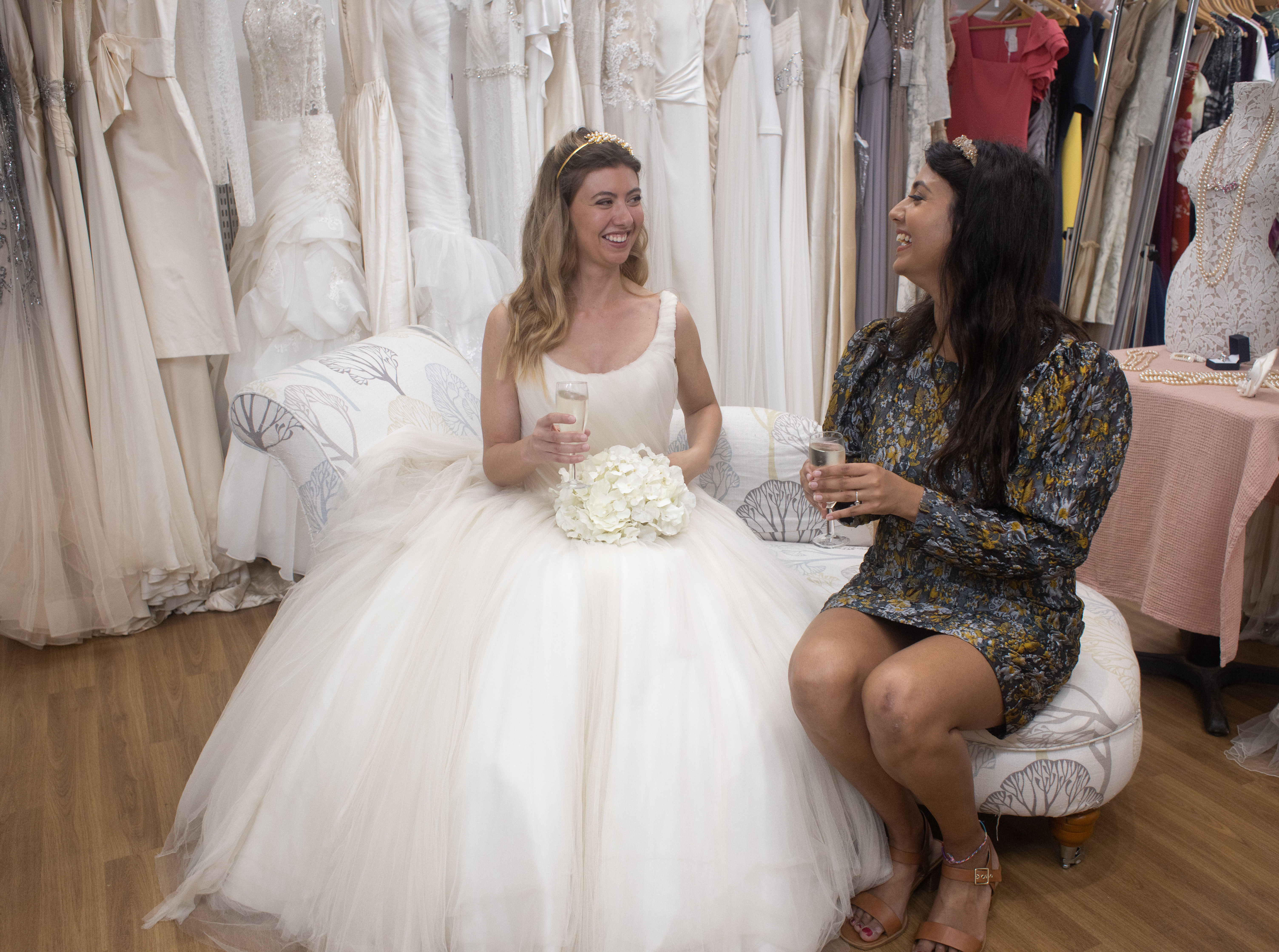 London-based charity retailer will offer a bridal boutique experience that is second to none for service, style and personal touch from today (15 June) onwards.
Octavia is offering brides-to-be the chance to buy the dress of their dreams for a heavily discounted price, through a first-of-its-kind personal styling consultation at their new dedicated bridal department.
In a London charity shop first, the retailer's Knightsbridge store is selling a range of brand new never worn gowns to samples, pre-loved wedding dresses and one-off vintage ensembles, all donated from a selection of famous designers, local outlets and members of the public.
Customers will be offered exceptional service and specialist advice, as they browse through an eclectic mixture of high-quality dresses and vintage heirlooms in a specially decorated and private space.
Catering to a variety of tastes and trends, Octavia's bridal edit includes romantic, bohemian and classic styles and a stylish selection of occasion outfits, together with accessories such as shoes, bags, veils and hats.
Based in some of the trendiest and most iconic neighbourhoods in London, Octavia's 15 stores are brimming with one-of-a-kind vintage and designer finds and have been praised by high fashion experts from Vogue to Cosmopolitan.
Every penny of profit raised through Octavia retail goes towards our work in the community including confidence building and inspirational projects for young people, employment and training support for local residents and befriending schemes and social activities for older, isolated members of the community.
Appointments can be made by ringing Octavia's Brompton Road store on 020 7581 7987, Monday-Saturday 10am-6pm and Sundays 11am – 5pm.
Andrew Adair, Head of Retail at Octavia said: "At long last, we are emerging from restrictions and able to reunite with loved ones for pre-lockdown style nuptials. The opening of our bridal boutique couldn't be better timed to support brides-to-be, offering them a chance to enjoy the magical experience of a bridal boutique at our flagship store. With their keen eye, our stylists are great fashion matchmakers and have a knack for figuring out what will suit the tastes and needs of each customer.
For those who've been searching fruitlessly online, our store could be the place to discover the perfect something 'borrowed' and scoop up a unique dress for a fraction of its original price. What's more, each purchase will go towards our life-changing work with local communities enabling brides to help their purses, planet and community all at the same time."
Share the love by giving us your pre-loved
Have you got a wedding dress that is gathering dust at the back of your closet? Allowing a pre-owned dress another moment in the limelight is a great and green solution that will help the environment.
If you can't bear to part with yours, we have other ways you can help us. We also accept donations of womenswear, menswear, childrenswear, shoes and jewellery. Items can be dropped off at any of our stores during their opening hours. If you wish to make a large donation and are unable to donate these items to your local shop, we are able to offer a collection service. See our website for more information www.octaviafoundation.org.uk/charity_shops/donate_to_our_shops