6 January 2021
Update on our services from January 6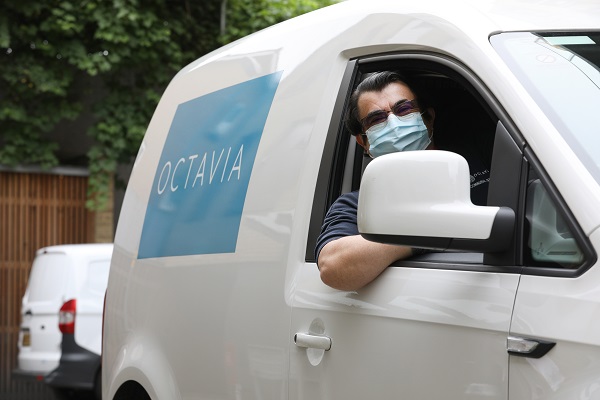 The latest national lockdown announced by the Government came into force today.
Because we have been prioritising the safety of our residents and colleagues since the start of the pandemic, we have assessed the latest Government announcement and confirmed that we do not need to make any further changes to our services at this time.
Stay at home directive
The new restrictions mean we must stay at home and only leave home for a very limited number of reasons, including basic shopping, exercise, if you need to leave home to work and for medical or urgent reasons. The full information about what we can and cannot do can be found on the Government website.
It is extremely important that we all follow the rules while the lockdown is in place, in order to protect ourselves, our communities and the NHS.
Please ensure you stick to the 'Hands Face Space' rule and maintain a two-metre distance from people who you do not live with as much as possible. Please also wear a face covering in all indoor areas outside of your home.
Reporting a repair
We are carrying out all emergency and urgent repairs as usual, so please continue to report them.
We are also continuing to carry out non-urgent repairs, but we ask for your patience and understanding, as these are likely to take longer than usual to complete and may have to be rearranged at short notice if an emergency arises.
As you will appreciate, our operatives are working in difficult conditions and we need to ensure they have the time and resources to work efficiently and safely. Please help us by considering if you can delay reporting your non-urgent repair until the lockdown restrictions are lifted. When contacting us about a repair, please also let us know if anyone in your household is self-isolating or shielding.
When visiting your home, our operatives will be wearing full-personal protective equipment. They will also abide by the two-metre social distancing rule.
When our we visit your home, please help by:
Leaving internal doors open – giving a clear path to the room our operative will be working in
Keep windows in the room open
Stay out of the room as much as possible and maintain a two-metre distance at all times
Ensure that the area is clean and clutter-free before our operative arrives
Adaptations
We are continuing to undertake adaptations work in homes, where it is safe to do so. We are working closely with residents to reschedule works where it is agreed a delay is in the best interests of everyone's safety.
Caretaking and cleaning
Our caretakers are continuing to prioritise cleaning areas such as door handles, handrails and lift panels. If you need to contact your local caretaker, please do so by phone wherever possible. All caretaker contact details are always displayed on notice boards, or you can call the Contact Centre on 020 8354 500 and we'll get back to you.
Planned works and homes viewings
Planned works such as decoration works, roof and window renewals, and homes viewings will continue in line with Government guidelines, so long as it is safe to do so.
Looking out for neighbours
Thank you to everybody who has been offering support to your neighbours during this difficult time. Please make sure that you don't put anybody at risk doing this and contact us if you have any concerns for the wellbeing or safety of anyone in your community.
If you have any other questions about services, please contact us via the My Octavia App, by email info@octavia.org.uk or by telephone on 020 8354 5500. Our contact centre is open between the hours of 9.30am to 4.30pm, Monday to Friday.