15 May 2020
View your rent balance and statements via our mobile phone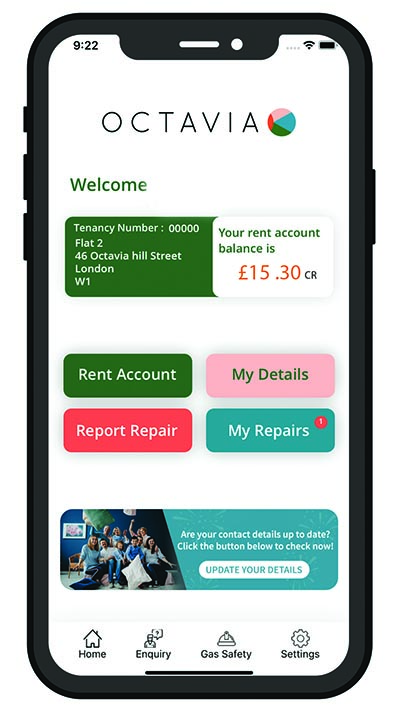 Now that we have moved our rent statements online via our My Octavia app, residents have more flexibility in getting an up-to-date rent balance and their latest rent statement.
With My Octavia you can also track your reported repairs, at any time of day, while you are on the go.
And you can also use it to change the contact information we hold for you, such as your email address or phone number.
As rent statements are now fully accessible via 'My Octavia', we longer automatically post these to residents every three months. Moving the service online is not just more convenient for you and it also enables us to reduce our printing costs, so we can invest further in improving our services.
If you are not using My Octavia yet, go to: www.octaviahousing.org.uk/MyOctavia and follow the set-up guide to get started.
For anyone who would still like to receive their rent statements by post, we will continue to provide this service. To 'opt in' to this service, email us at info@octavia.org.uk, or speak to the Contact Team.
A new version of the app will be available in May. The update will include a more user-friendly look and feel with larger text that is easier to read. Existing app users will need to update the app on their phone to benefit from the new features.
Watch the Octavia App Demo