8 October 2019
Octavia celebrates Silver Sunday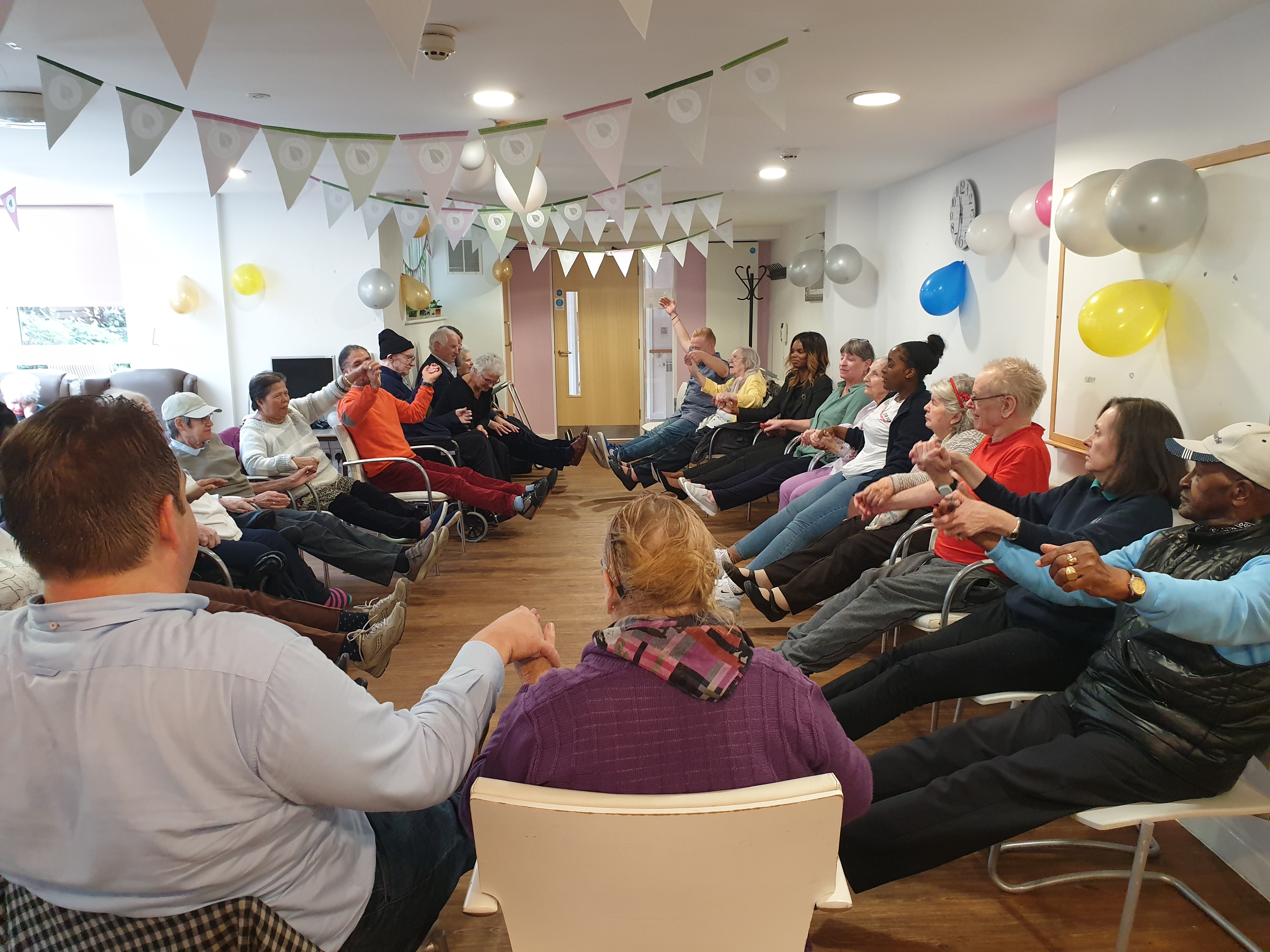 Held on the first Sunday of October through the Sir Simon Milton Foundation, Silver Sunday is a national celebration of older people and their contribution to communities. Through a variety of free activities Silver Sunday is offering people over 65 a chance to keep active in body and spirit, try new things, meet their neighbours and ultimately overcome loneliness.
Our residents at James Hill House enjoyed chair exercises, lots of food, a performance from Dance West and were joined by the Deputy Mayor of RBKC, Cllr Christabel Flight, Matthew Sykes, Lucinda Hurrey, MP Emma Dent Coad, Cllr Pat Mason and Cllr Sina Lari.
At Leonora House the older people enjoyed arts and crafts sessions, hand massages and a special performance from Chris Dyke a.ka. Elvis Presley. Residents, family and friends were also joined by Lord Mayor of Westminster, Christabel Flight, Matthew Sykes, Lucinda Hurrey, Cllr Jim Glen, Cllr Lorraine Dean, Cllr Matt Green, Cllr Malvyn Caplan, Karen Rowe and Jamie McFarlan.
The celebrations didn't end there, with more activities at Park Lodge House in Hounslow which followed a 'roaring 20s theme'. A buffet style lunch was provided by our chef, followed by cocktails, mocktails and cake. Attendees then enjoyed a game of musical bingo, which was facilitated by TwinTub. The event finished with a Charleston dance workshop where residents were taught 20s style dance moves and then performed the dance together with friends and family. This event was also attended by The Mayor of Hounslow Cllr Tony Louki.