7 September 2015
It was a 'Fun Day' in Hounslow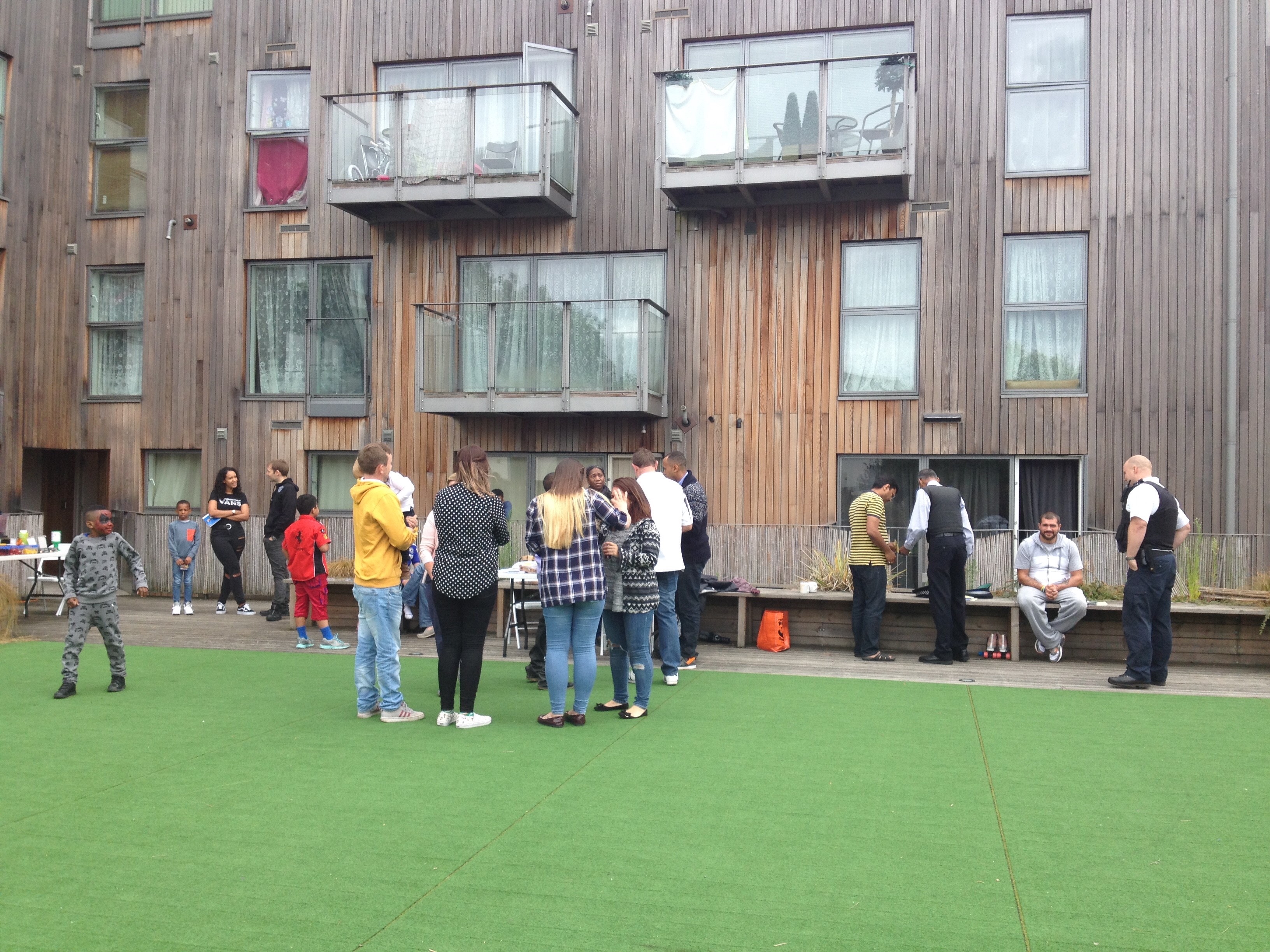 On Saturday 5 September Anna de Souza, Resident Involvement Manager hosted an afternoon fun day for the residents of Kestrel and Peregrine Court at Lampton Road in Hounslow.
Residents enjoyed delicious smoothies courtesy of Solidarity Sports as well as face painting by Joanna Berridge. An array of sweet and savoury treats were available including local cuisine and the event was a good opportunity for residents to socialise with one another and meet their local officers. Heston East Police Safer Neighbourhood Team also attended to offer general crime prevention advice.
The event was a great way to engage with an outer London scheme and meet residents in Hounslow.
Involving our residents is central to our work and we see it as extremely important. You can read more about this here